convert your stcs to cash on the go!
Green Forms STC Solar Apps 
The Green Forms STC Solar APP has been designed to allow CEC installers and designers to easily manage and complete STC applications in conjunction with a Green Forms Trading portal account.
It's Easy to Get Started!
If your subcontracting to another Solar Retailer or Installer, download the APP and register for an APP account directly from the APP. After a quick phone call to GreenForms, you will be approved and ready to receive work.
One APP account login means you can receive work for any solar company already on GreenForms Trading Portal.
If you doing your own installs and STC Applications, register at portal.greenformstrading.com.au for a Green Forms Trading account and once your set up you can create your own jobs, assign them to your APP or another installers APP and once completed, trade your STC's via the trading portal and receive quick payment with the best available STC price backed by our Price Match Guarantee.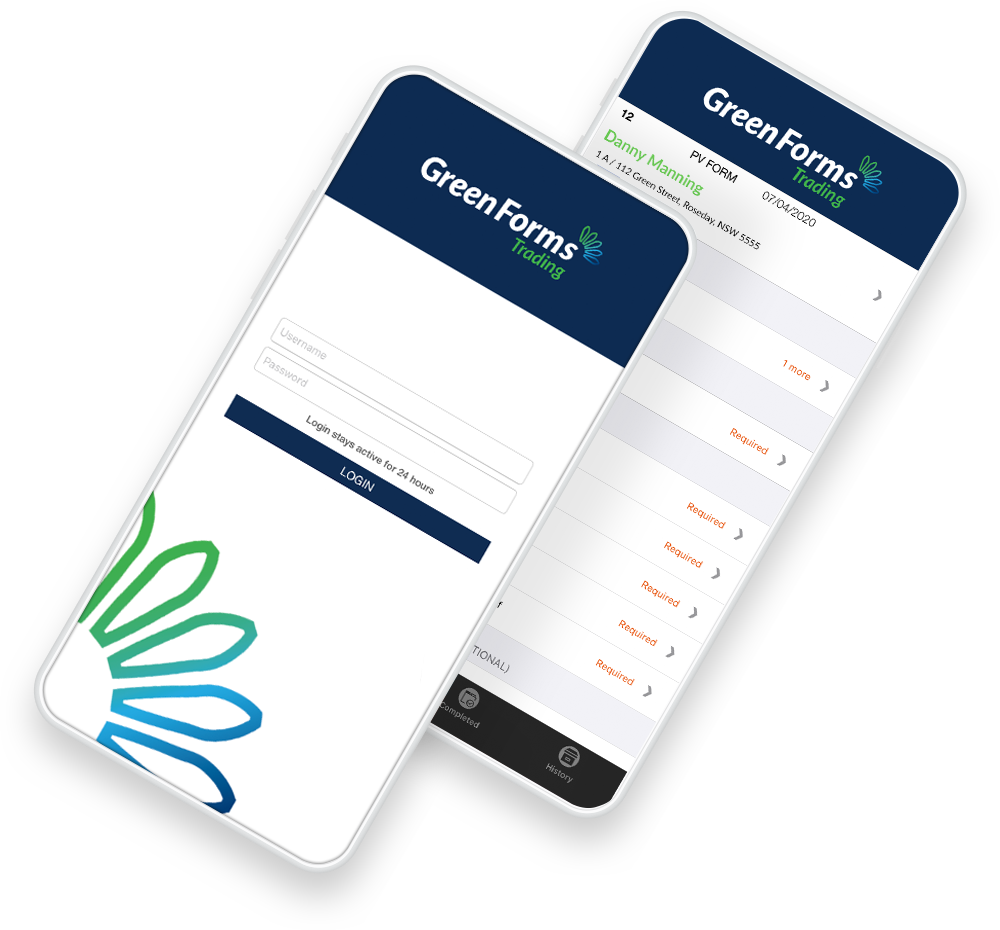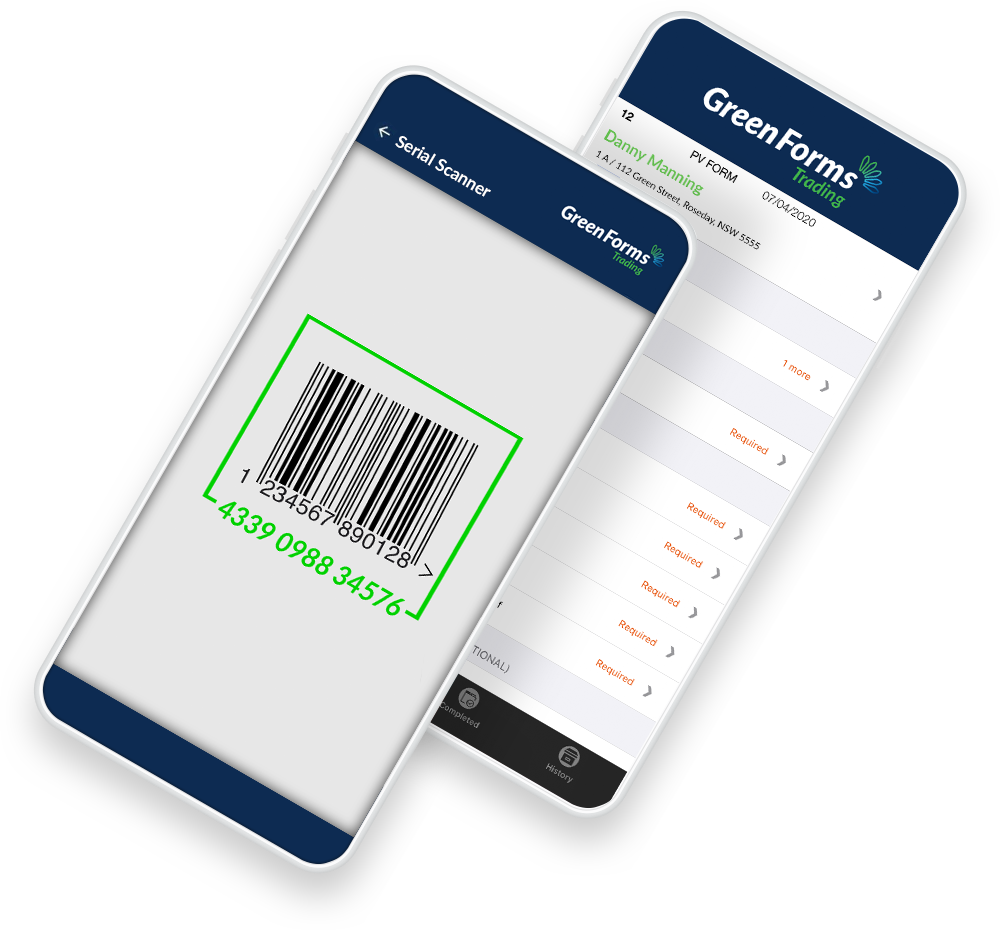 App Features
Download the APP today and enjoy the benefits of profitable, reliable and easy STC trading from the palm of your hand!
Reliable Scanner
The app comes with an in-built, highly accurate barcode scanner. This means you don't have to waste precious time trying to read and note down the code of the solar panel. There's no human error as you scan the code directly to your STC management portal.
Checklist and Camera
A robust checklist means you will never miss out on a document to process your STCs fast and smoothly. The camera tool allows you to take pictures on-the-spot and capture evidence necessary to prove the installation. 
e-Signatures
Collect in-app signatures using the Remote Signature feature from CEC accredited Installers, Designers and Solar System Owners. If the Solar System Owner is not home or at work when the job is completed, you can obtain their signatures via SMS or Email. How great is that!
Let's Get Started
Ready To Manage & Trade Your STCs Easily? Register Today!